Jazzbumbs Flyer & Poster
Design for Sneaky and Kool Herb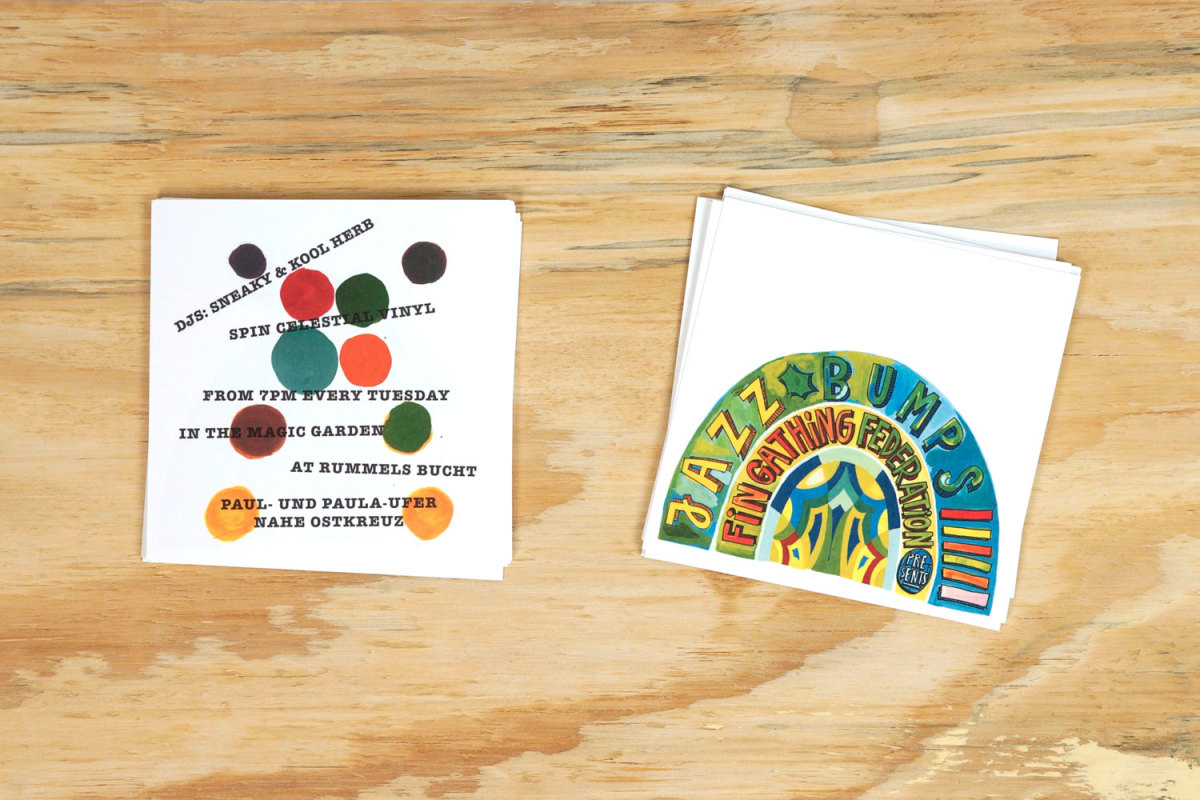 "JAZZ BUMPS!!!
The idea that "if you don't know what it is, then it's Jazz" resonates with me as a broad statement. However, Jazz represents very different things to different people. It's often said that at it's roots, Jazz draws from the blues. With this in mind one could probably make a decent argument to say that most popular songs made since are influenced even if it's indirectly from Jazz (ie the Blues). That being said, i will say this….. Taste is key. Being a musician who collects records is a wonderful thing! It's a never-ending, dot-joining journey of discovery and self discovery. I realised after many years of diggin in-between rehearsals and gigs that this mix is very important for me to inspire and inform my playing and appreciation of music. It keeps me a fan, and now more so than ever with Jazz.
So, the idea of starting a regular Jazz record listening evening came about. I needed to find a suitable local location not far from my neighbourhood of Friedrichschain in Berlin where the Jazz would be welcome. I found one. Rummels Bucht is a lovely club/open air bar in East Berlin near Ostkreuz S bahn. It has a great sound system outside in the bar and friendly staff including a bartender called Jazz. i kid ye not :)
The artwork was done for me by my good friend Julio Rolle from 44Flavours. We had a session where i went over to his art studio with a bunch of my favourite lp covers and talked art. We agreed on paying homage to the brilliant "Monk's Miracles" cover (pictured in photo) and I absolutely love what he did with it.
To share the celestial sessions i've enlisted Kool Herb, a rogue veteran 7" collector and drummer from Munich. He's a dude, and together the Jazz is strong with us. We connected through a shared passion for certain personal key records and now surprising one another with gems each week fuels the fire. a Jazz fire!
If you find yourself in Berlin on a tuesday then come n warm yer cockles on it.
JAZZ BUMPS with Sneaky and Kool Herb
Every Tuesday 7-12 at Rummels Bucht "
Text by Simon Houghton alias Sneaky