Rosa Elefant Rosa Elegant
Banana Gallery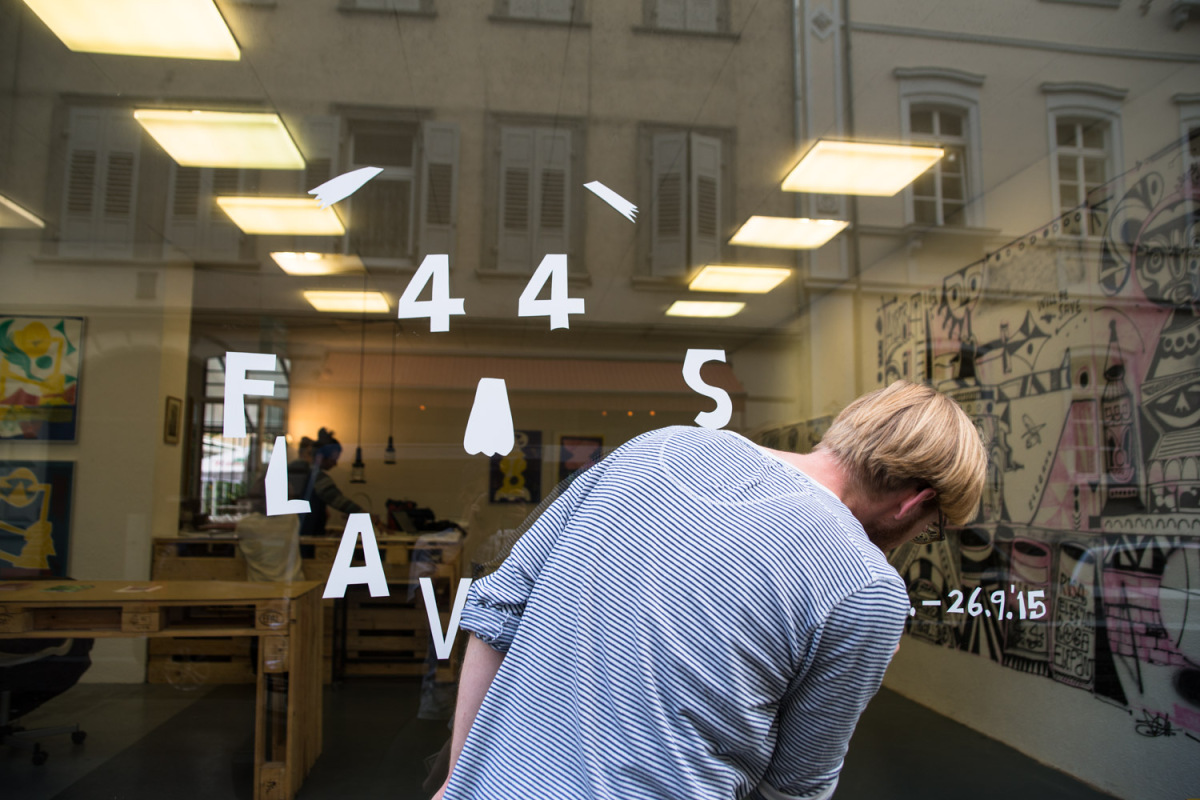 In summer 2015, we were invited by the Banana Gallery in Mannheim (a pop-up art space curated by Pascal Baumgärtner) to put on a solo show. We decided to call it "Rosa Elefant Rosa Elegant" or "Pink Elephant Pink Elegant". A nice article written by our friend Jana Duda appeared on IDOART, and was distributed in a small catalogue during the show. Here is an excerpt:
Action and resonance: the dialogical work of 44flavours
For more than ten years, Julio Rölle and Sebastian Bagge have been working closely together as graphic designers and artists. They are definitely rooted in graffiti, which is not only visible in style and technique but also in their light-hearted approach, their unshakeable DIY-attitude as well as their ability to improvise and turn every piece of paper, board, wood or fabric into a piece of art. Analogue is the motto: they saw and cut, paint and spray.