44flavours x It's Nice That x WeTransfer
Here — London 2016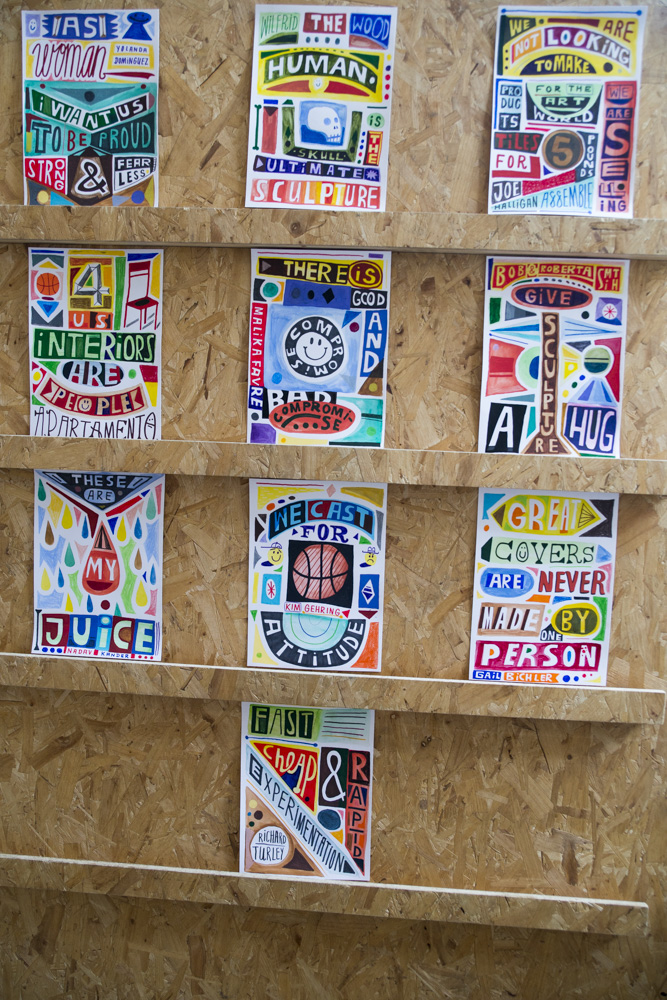 Our friends at It's Nice That invited us to be part of the annual symposium Here London.
Quoted from It's Nice That:
»Throughout our annual creative conference, Here London, 44flavours was hard at work creating ten new works relating to each of the presentations. Created in partnership with our event partner WeTransfer, Berlin-based Sebastian Bagge and Julio Rölle toiled throughout the day to create a bespoke poster that depicted the best quotes from our speakers. "We tried to prepare forms for the background first, and once the quotes came in, we tried to find a good combination of composition, colours and type-drawing that would fit well to the words," say the designers. "The longer the quote was, the more complicated it was to find an eye-catching composition."
Each of the posters was given away to a lucky delegate who snapped their favourite on the stand and posted it on Instagram. The typographic creations are full of character and colour, and were scanned on the day. "We are more than happy with the outcome," say Sebastian and Julio. "We loved the beauty in the meaningful words of the speakers and we really appreciated being allowed to play with them. Our favourite is Give sculpture a hug by Bob and Roberta Smith because we also build installations and sculptures and really think the image of hugging them like a tree is hilarious."«
Words by It's Nice That, Tuesday 14 June 2016

The 44flavours stand at Here London was produced in partnership with WeTransfer.